Politics News
Talking Against NPP Is Illegal When They Are In Power – A Plus Recounts How Teacher Kwadwo Attacked Mahama In 2015
When the New Patriotic Party [NPP] is in power, talking is unlawful, according to Kwame A Plus who was reacting to Teacher Kwadwo's dismissal by the Ghana Education Service.
Back in 2015 and 2016, Teacher Kwadwo stated a variety of things to the ruling party, the National Democratic Congress, but he continued to work without being fired.
Kwame A Plus alleges that he was fired by the Ghana Education Service due to political pressure following his attacks on them and the administration.
Teacher Kwadwo lost his job because the New Patriotic Party has grown quite harsh on freedom of expression, according to him.
He concluded by asserting that it is illegal to speak when the New Patriotic Party is in charge, adding that Teacher Kwadwo did worse in 2015 and 2016 but was not fired.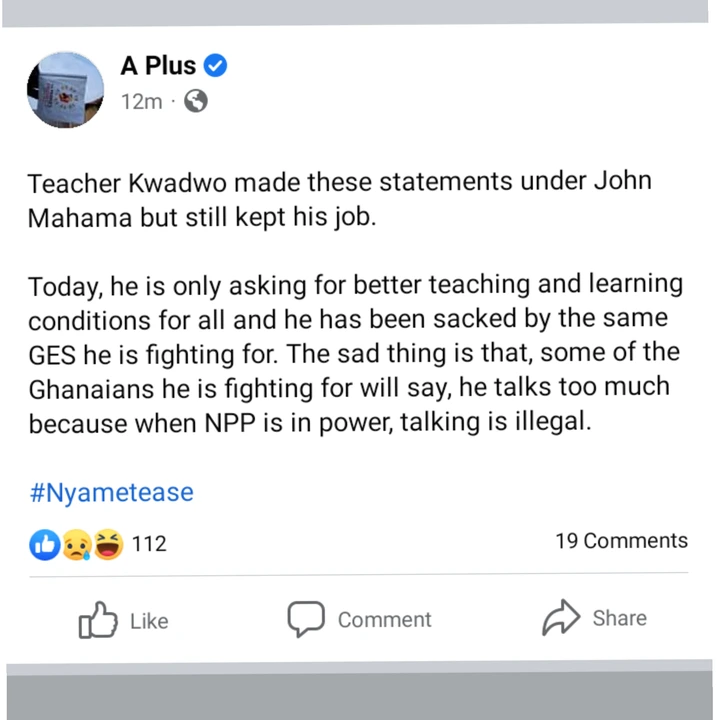 Below Are Teacher Kwadwo's Attack On NDC In 2015