General News
President And Vice-President Of Midwives Association Have Died
Tragedy has struck the midwives association (National Registered Midwives Association of Ghana -NRMA-GH). This is so sad as they have lost two(2) of their leaders.
It has been officially announced that the President and the Vice-President of the association have both died.
The Vice President by Name Hadjia Damata Sulemana died on January 25, 2021 due to COVID-19. She battled the pandemic for sometime but finally and sadly succumbed to the deadly grip of COVID-19.
The President, Hadjia Ridhwana Hawa Amoako-Adjei, also died on 29th January 2021 after a short illness. The cause of her death is not yet revealed but it is alleged that she also died of COVID-19.
Covid-19 is wrecking havoc amongst the health workers. Government must provide enough personnel protective equipments (PPE's) for the health workers to protect them.
People must take their safety into their hands and wear their nose mask. All must adhere to the safety precautions to curb this pandemic.
Below is the official announcement from the association: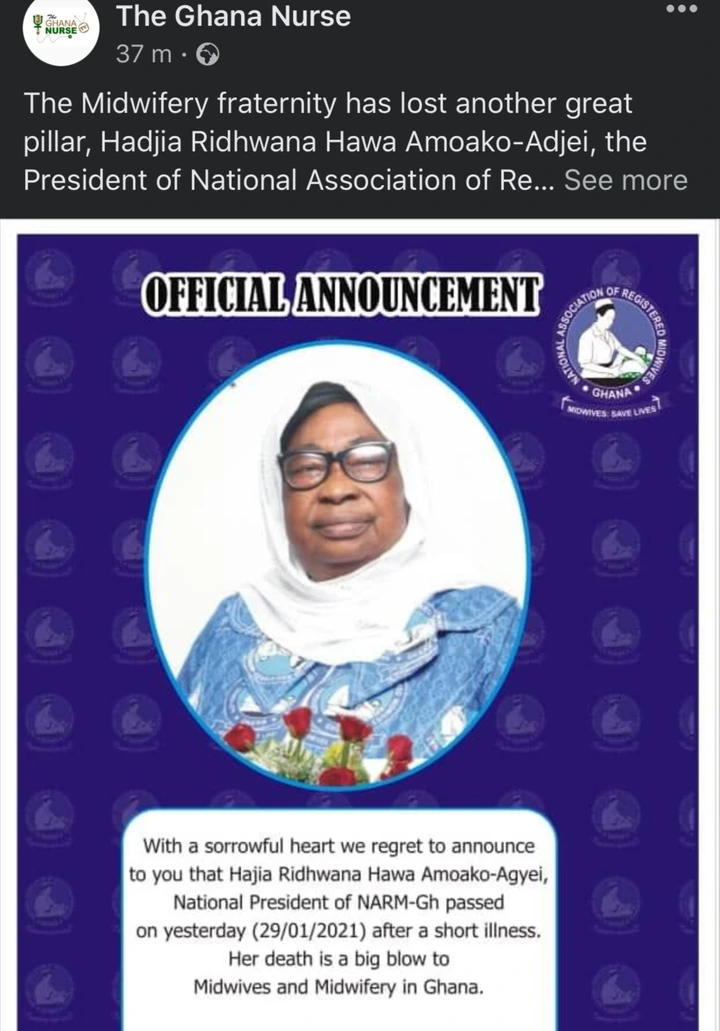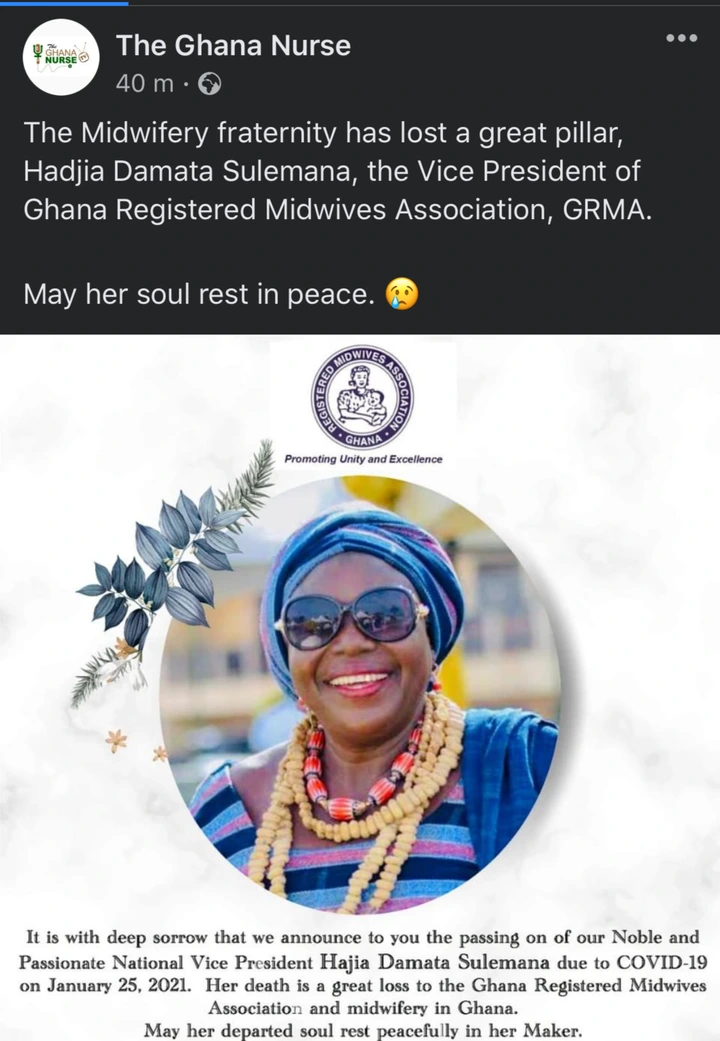 May their Souls rest in perfect peace.