General News
Dumsor 'Stirs' At Akufo Addo As Ameri Deal Runs Out; Total Blackout In Parts Of Ghana Continues
President Nana Addo Dankwa Akufo-Addo would have to initiate processes to restore power to the homes and businesses in the country, lest suffer a huge political backlash from Ghanaians and opposition National Democratic Congress (NDC). Typically referred to as 'Dumsor', the power outages that riddled the country for more than half a decade is setting in gradually as major power producer, Africa and Middle East Resource Investment (AMERI) had drawn the curtains on its transacted engagement with Ghana. For more than 10 hours several parts of the country has been without electricity.
A former Minister for Energy, Armah Kofi Buah once warned government early this year to take the necessary remediation measures to save the country from a potential and devastating power crisis. The fears perhaps have manifested today. Coupled with the frautrating effects COVID-19, the socio-economic condition in Ghana could be worsened.
The country has since 2015 benefited from the 250 megawatts (MW) thermal power plant which is situated at Aboadze in the Western Power enclave. It has since been a critical installation thatbhad sustained the country's power generation capacities in the days of dumsor under an innovative financing arrangement signed by the government at a total cost of US$510 million on Build, Own, Operate and Transfer (BOOT) basis.
All these years AMERI has been fully managing the plants. By tomorrow, February 1, 2021, under the BOOT arrangement, the government through the Volta River Authority (VRA) will need to takeover ownership, operation and maintenance of the plant. But these comes at a risk as sources say, the VRA staff have not gained the technical know-how to fully man the facility.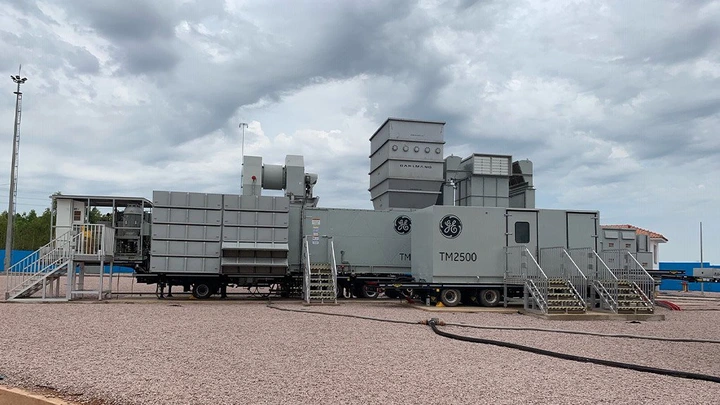 AMERI is reported to have issued a letter informing the government of its readiness to handover the plant but the government is yet to take the necessary steps.
Besides a technical audit that needs to be undertaken to determine the current integrity of the machinery, the Akufo-Addo government owes the Dubai based company a whopping US$32 million due as of beginning of January 2021.
One condition that AMERI seek front the government is to have a full payment arranged for the debt outstanding before it hands over the facility.