Residents of  Atekyem, a suburb of Dunkwa in the Central region were in a state of shock after an attempt by a priest to use a 3- year old boy name withheld for rituals.
Soireenews in an engagement with Braimah Justice, resident of Dunkwa Atekyem stressed that, on Tuesday 7 September around 9 pm, he heard a loud cry of a child and decided to trace it.
Upon reaching a shrine close to where he resides, he saw a priest holding a young boy and in an attempt to find out why the boy was lamenting at that time of the night, the fetish priest began exchanging words with him.
With the assistance of the divisional police command and some residents, they broke into the wooden structure that harboured his gods and some items.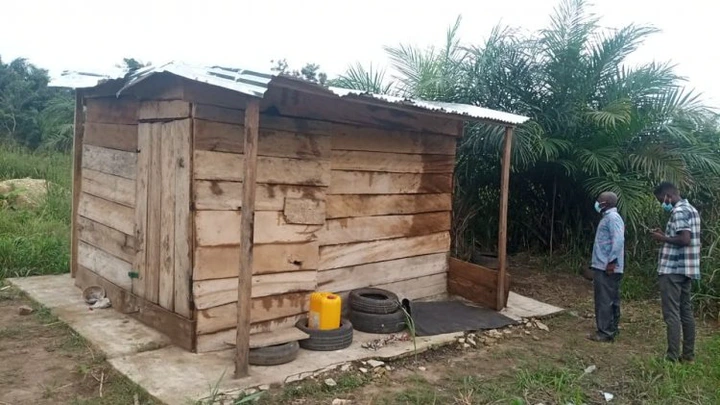 After breaking in, they managed to arrest two persons who were chanting inside the structure.
Currently, the two arrested persons are in the grips of the Divisional Police Command Dunkwa while one is on a run.
Osman Shakawa who also resides at Atekyem where the incident occurred assisted Braimah after the police intervene shared with the Media what went on.
Meanwhile, the Divisional Police Commander has confirmed to the Media but has denied the interview saying the investigation is ongoing over the issue.
Hits: 14