Some Ghanaians are absolutely hilarious and will never cease to amaze the people of Ghana and football fans around the globe.
Putting blame on Akufo-Addo led Government becomes something so easy as they tag him over any bad issues on news as some netizens took to social media platforms to compare Messi's move with that of the Ghanaian economy and government.
Some of the messages and comments that shocktalized netizens which caused people talking was when one said Nana Addo's economy has affected Messi's football career.
This is very funny, even though several people thinking he has not been able to fulfill his promises to Ghanaians.
Read Some Reactions Below: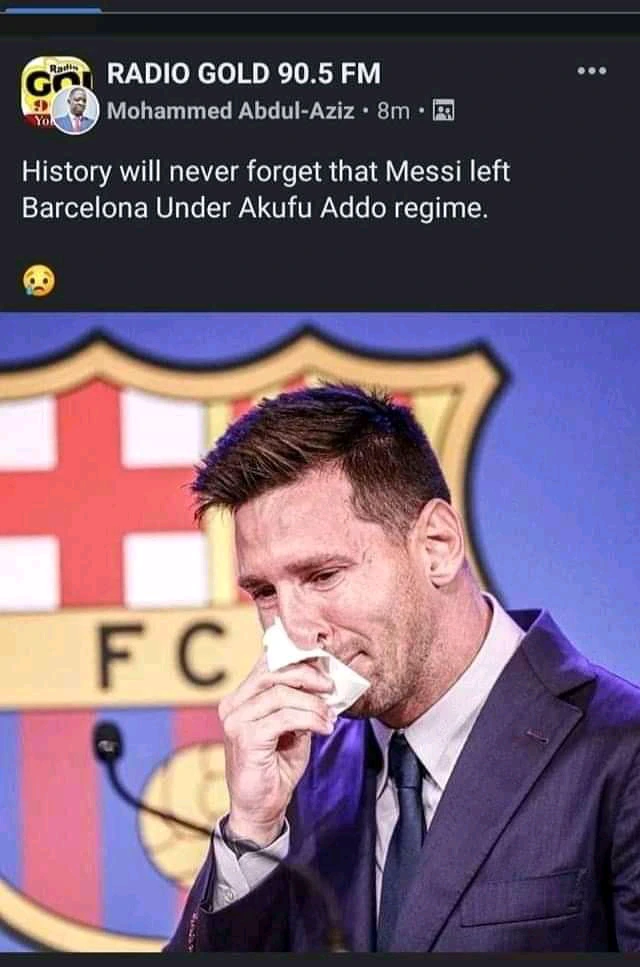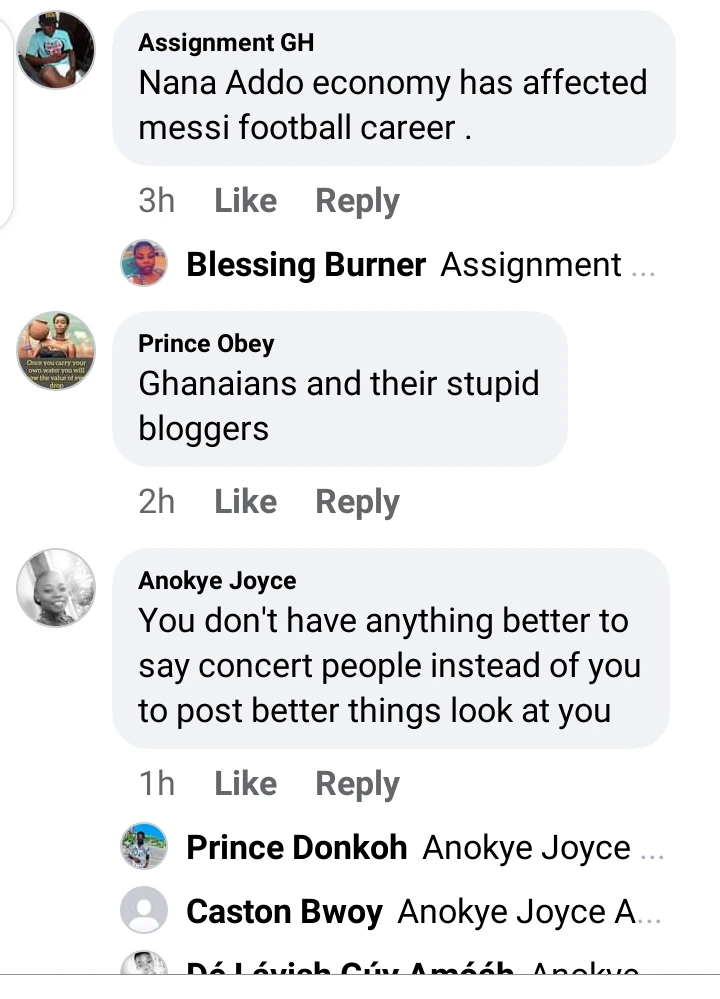 Former Barcelona captain and top scorer, Lionel Messi is almost done with his move from Barcelona to french side Paris Saint Germain.
It was all teary and sad when the former Ballon D'or winner and former world best player announced of his move from his childhood club.
Argentine National team captain and the most successful player in Barcelona has agreed to a contract that will earn him about €40 yearly and the contract is two years and has the option to increase his stay.
This is truly a bad news to Barcelona fans but good news to others but some fans of his and others on Facebook has already started making mockery and fun of his move from the club.
Hits: 64