A social media influencer Kwasi Osei-Danso has questioned the logic behind being able to splash ghs100 on ashawo and some frivolous activities but can't contribute to building a house of God.
The social media influencer who is a bold and proud member of the New Patriotic Party defended the government's initiative of asking for the help of the general public to construct a National Cathedral.
According to the social media influencer, it's unwise to neglect the word of God and focus on frivolous things. He reiterated that spending money on ashawo or fornication isn't more important than contributing and aiding in the establishment of a National Cathedral for God.
Kwasi Osei-Danso stated that regardless of the massive objection and backlash against the government the Cathedral will be built as planned.
This came at the back of backlash meted out to the government for asking citizens who have been complaining about the hardships in the country to contribute an amount of ghs100 for the establishment of a National Cathedral.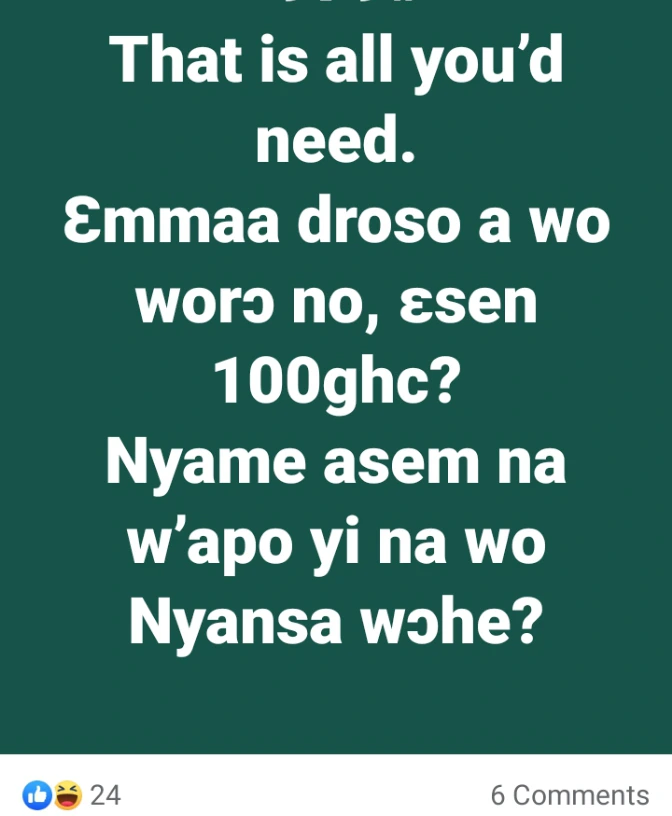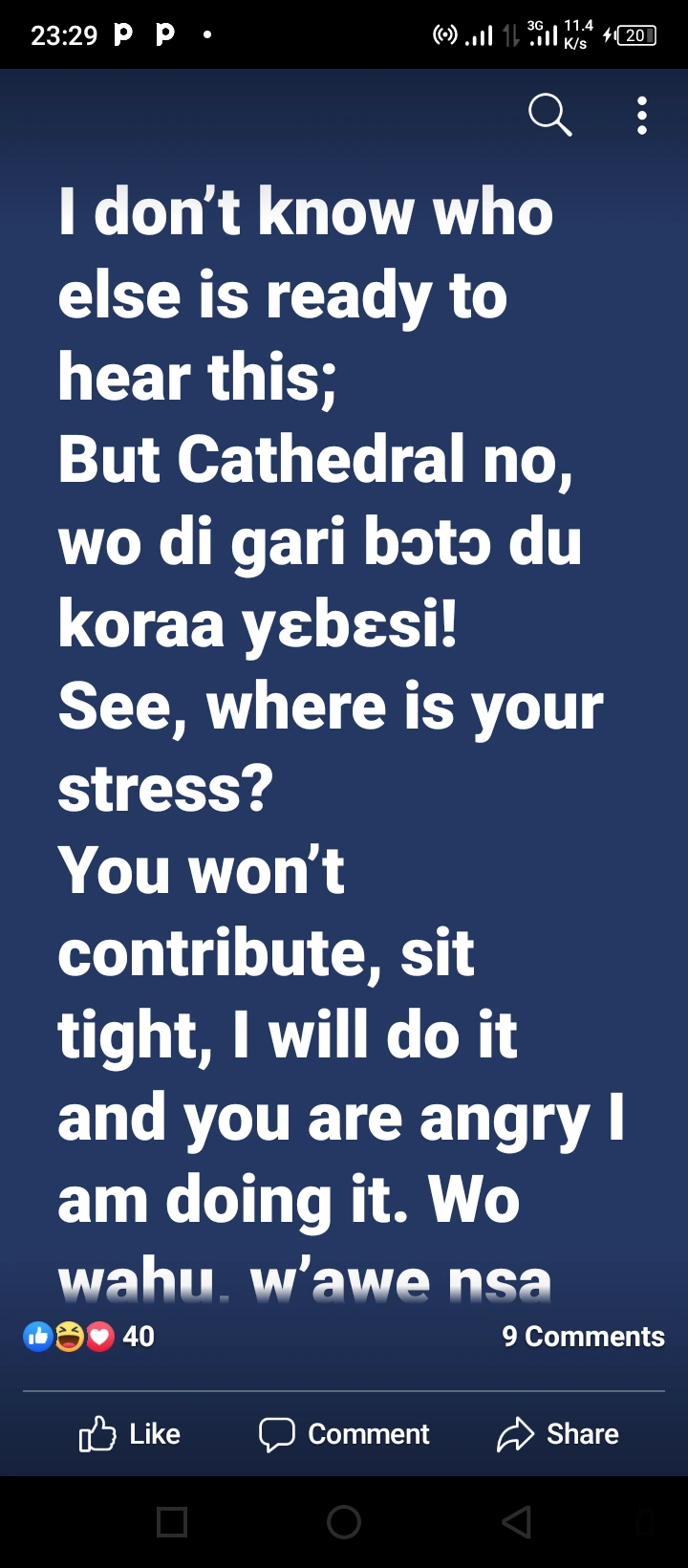 Hits: 80