Ghanaians political activist / musician, Kwame A Plus has thrown shades at the government and people who are willing to donate money for the construction of the National Cathedral.
Finance minister of Ghana Honourable Ken Ofori Attah in his national budget release yesterday stated that, the state has set up a platform to receive donations from Ghanaians to help build the nations cathedral.
According to him donors will pay 100 Cedis. After his address a lot of Ghanaians are hitting back at this idea from the president and his leaders. People are suggesting that, if it's meant for a factory or construction of Hospitals it would have been cool, but a church / cathedral it doesn't go down well with them.
Kwame A.Plus has added his voice to this and according to him, Anyone who contribute to this initiative is a fool and will rot in Hell. He gave examples of things which needs immediate attention and not building a cathedral.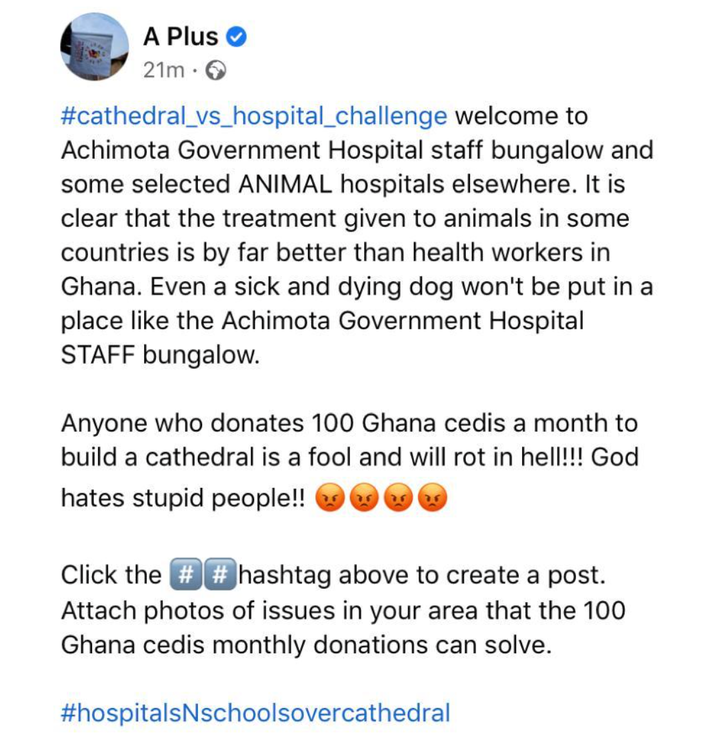 Hits: 35