A comment made by President Akuffo Addo on the impossibility of teachers becoming millionaires has surfaced in a Basic School's July 2021 end of Second term examination.
Question 16 of the exam paper requests learners to identify the Ghanaian President known for the popular sayong that "teachers can't be millionaires.
The Possible answers include;
a. Atta Mills
b. John Mahama
c. Akuffo Addo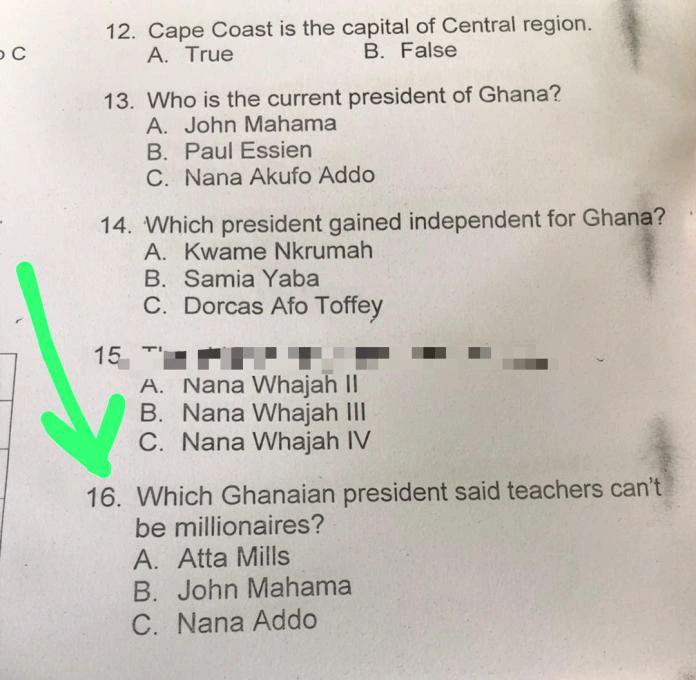 Akuffo Addo's Comment
President Akuffo Addo has said that the teaching profession is not meant to make teachers millionaires but to make their contributions to the welfare of the country.
President Akuffo Addo made this statement on Friday, July 9, 2021, when the leadership of the Ghana National Association of Teachers (GNAT) called on him in the Jubilee House to discuss preparations towards the Association's 90th Anniversary Celebration.
According to the President, there was nowhere in the world where people go into teaching expecting to become millionaires and make money.
Hits: 88