A lady has confessed her sins against her husband before their marriage and even after that.
According to the lady, she had an encounter with this guy when she was delivering the invitation cards for the wedding.
The guy invited her into the house and one thing led to another and they had a romantic moment.
She explained that she thought that was it and the encounter was a one-time thing but she was mistaken.
The cheating wife disclosed that the man called her again a few days before her wedding day, gave her a wedding gift of 500 dollars, and they did it again.
She stressed that even after her marriage, she still goes to this guy for a quick one, around the A and C Mall, and does it in her husband's car.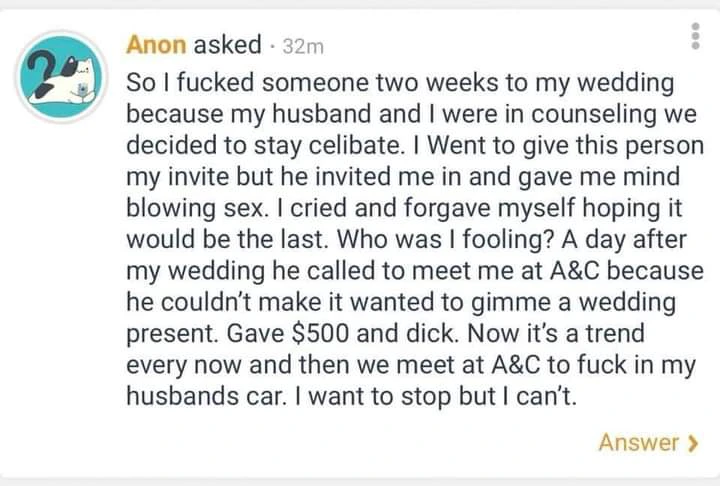 Hits: 66