Ghanaians on social media have fired His Excellency Nana Addo Dankwa Akufo-Addo, saying they will on any day choose TV3 Date Rush reality show over his nation address speech.
Recall that on Sunday, May 15, 2021, Akufo-Addo updated the nation on the covid-19 virus and revealed how his government has been able to fight the virus tirelessly since its spike.
Meanwhile, on that night at the same time, TV3 had started their Date Rush show and to my utter surprise, the reality show had ten times more viewers than Nana Addo's speech which is deemed necessary for every citizen to listen.
Well, after taking time to read some comments over on social media, I chanced upon series of posts from Ghanaians, tagging Nana Addo's speech as 'foolish' and wouldn't waste time watching.
To many of them, it better they watch Date Rush than watching Nana Addo speak and spew lies.
Screenshots Below…..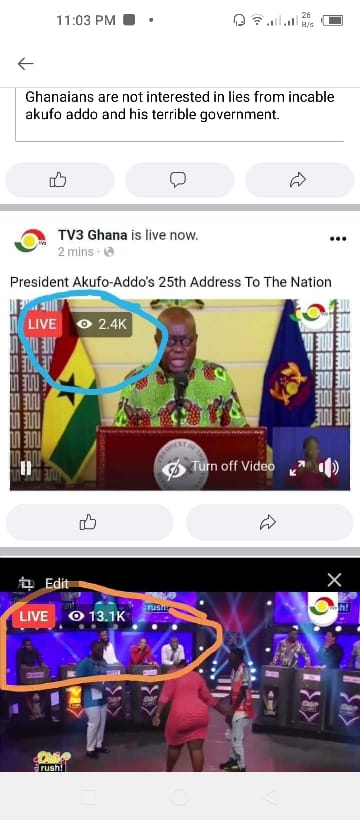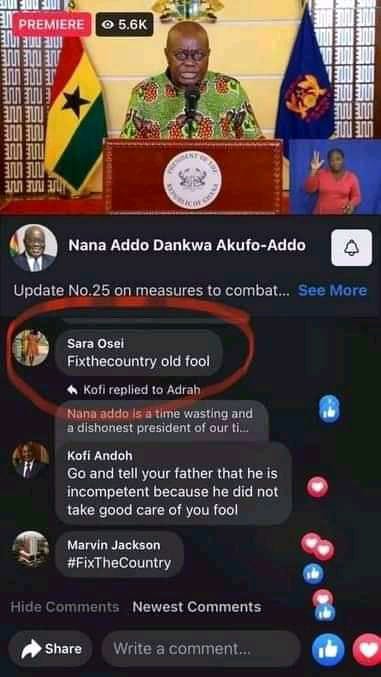 Hits: 257