Saddick Adams popularly known as Sports Obama has taken on the current government for bringing hardship to the economy.
The Angel Fm sports broadcaster talked about the rise in cost of living, frequent power outages and shortage of water in some places.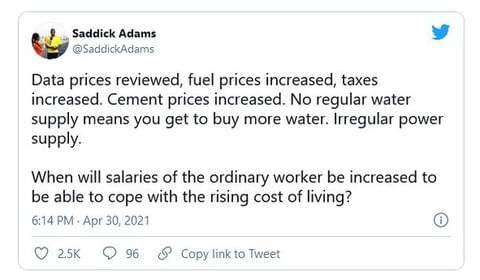 According to the celebrated sports journalist, he criticized the Mahama government over same things and over 5 years, the same problems persist.
He then posted a screenshot of a post he made on May 1, 2015, Workers Day, to attack the then government on hardship in the country.
Saddick Adams then made an emphatic statement that his life is worse under the Akufo-Addo government.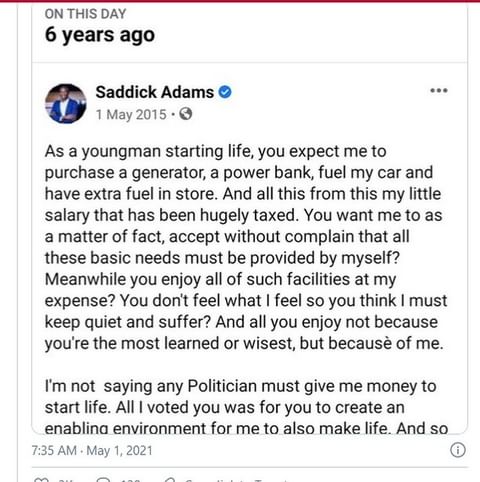 Hits: 41