A Twitter user known as Kaduna King has alleged that a lady who was about to be married slept with another man after she was offered a paltry GH¢300 only.
The male Twitter user was replying to an earlier tweet where another Twitter user had alleged that 90% of girls who are in so called serious relationships will still sleep with other men for 500k.
Although over the years, some persons have come to agree that marriage is a sacred institution. However, recently it may appear that most couples in relationships do no longer care about that as they cheat at random.
Some persons have argued that the society that we live in has become so corrupt that people are only after money and nothing else. What this means is that men and women are now ready to do anything for money.
In the recent case which was reported by a social media user, one lady had actually gone as far as sleeping with a man even when it was just one week to her wedding with her then fiancee.
Asked how people got to know about the illicit affair, the man said that trouble started when the lady did not get the full payment that she was supposed to receive. Not only did she cheat on her husband to be, she was also cheated on.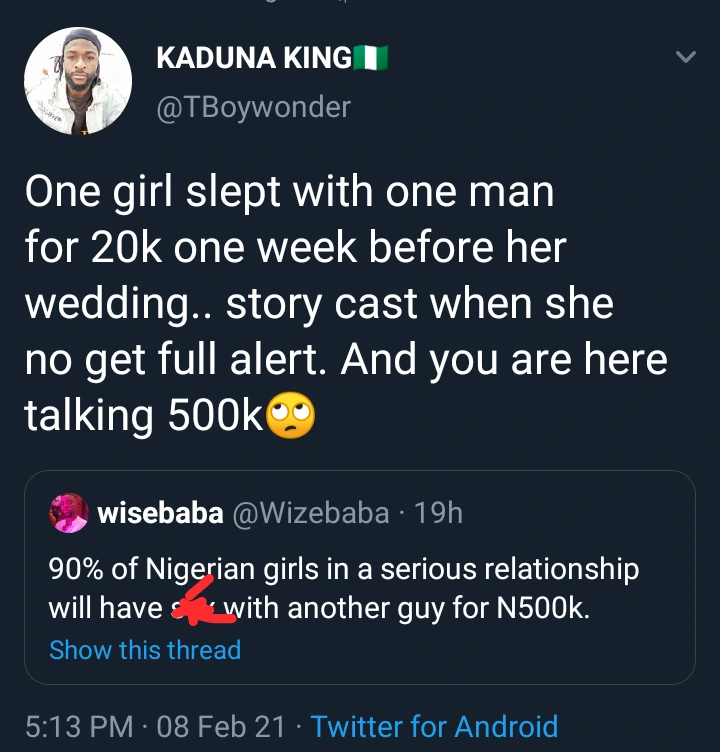 Reacting to the story, most persons have asked that the lady should not be condemned because we don't know the reasons for her actions. According to them, she could have done it to help raise money for the marriage.
On the other hand, other persons have said that the lady should not be forgiven for her deed, because such an act is something she can still be doing even when they are married.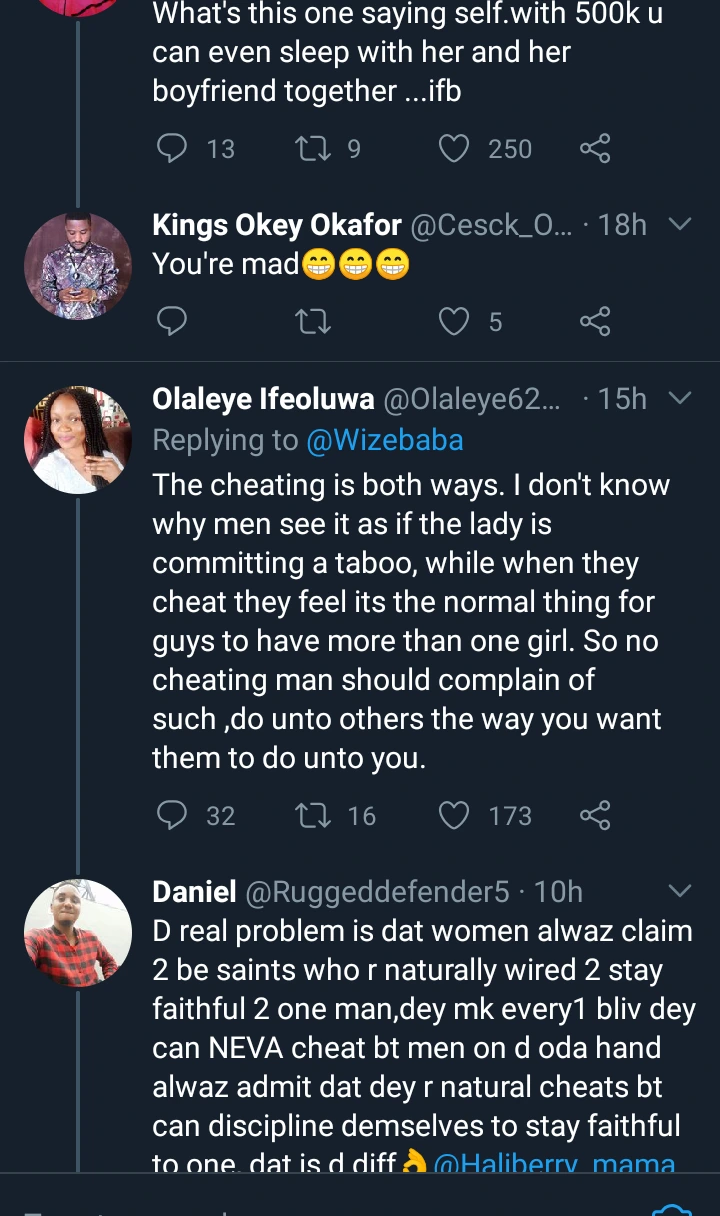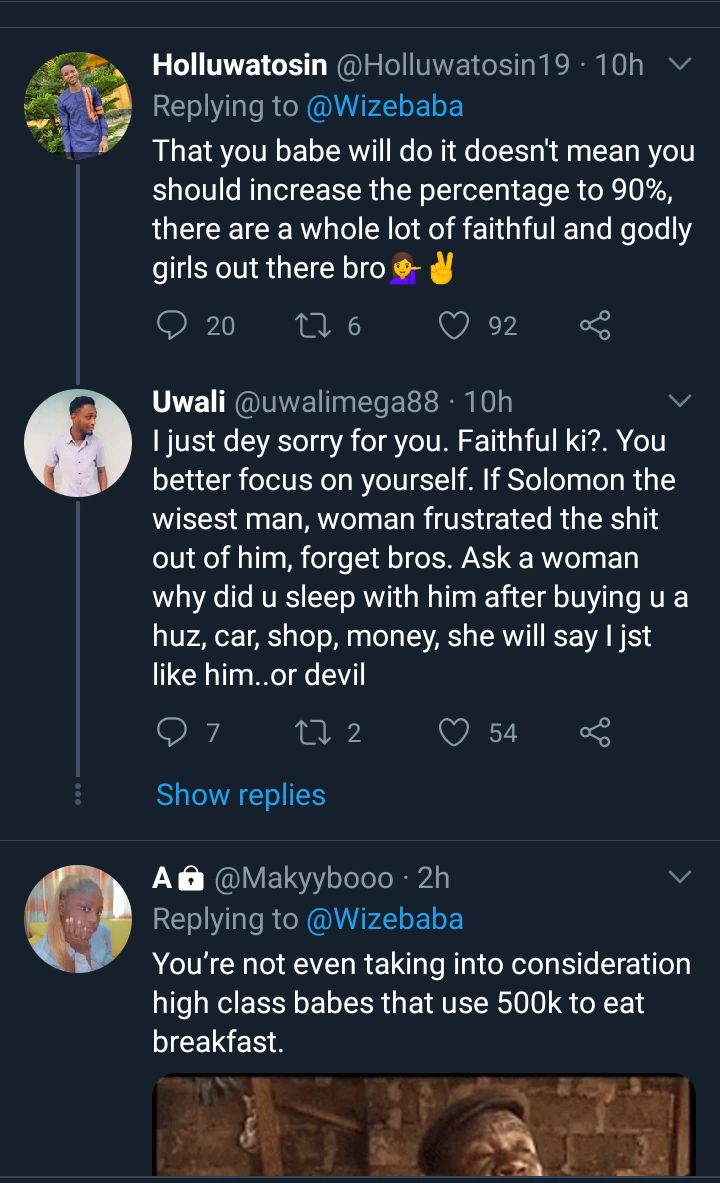 Hits: 451