Joyce Dzidzor Mensah came into the limelight as an HIV carrier and got named as an AIDS ambassador. Dzidzor has since that time been involved in one controversy or the other including stripping down on social media. 
Joyce Mensah, one of the controversial women who strips down on social media. On her official facebook page, she posted an amazing picture of herself saying, most of the men who came into her life used "For Girls" on her.
Joyce Mensah added, she does not easily accept men like that with her clear eyes.
The secret behind her post is that, she had a dream and was in a compound house bathroom with an eighty (80) years old man. And she doesn't understand why that kind of dream.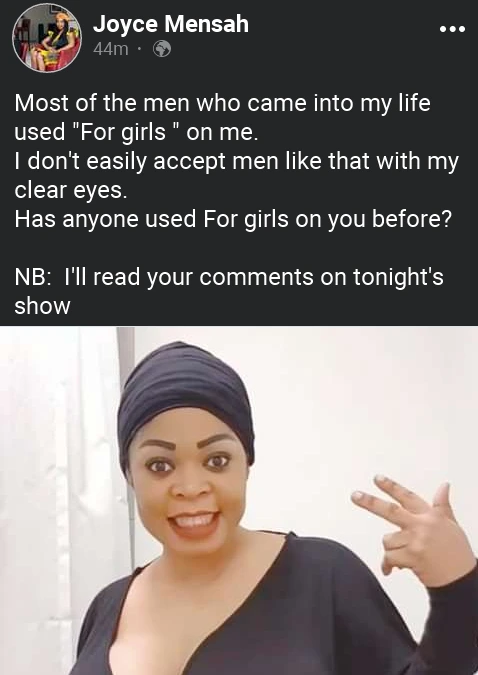 Hits: 57