The Former Deputy General Secretary of National Democratic Congress (NDC) and Former Communication Director at the Presidency of NDC have laments over 'insults' and accusations by some Ghanaians saying that he is a 'liar'.
Mr. Anyidaho made a comments that, he has have seen a railway line under construction in town called Luom; close to Agomeda, on the Asutuare road.
Luom can be located in North-East of Accra. This statement made by Anyidaho did not go down well with some NDC members as they describes him as a 'liar' and they argued that there is no project like that at the said location.
At the beginning, some Ghanaians said that it is propaganda talk because Ghanaians do not know the political stand of Mr. Koku Anyidaho.
Mr. Anyidaho after losing his aspiration to become NDC General Secretary in 2019 described himself as neutral consultant in Ghana politics.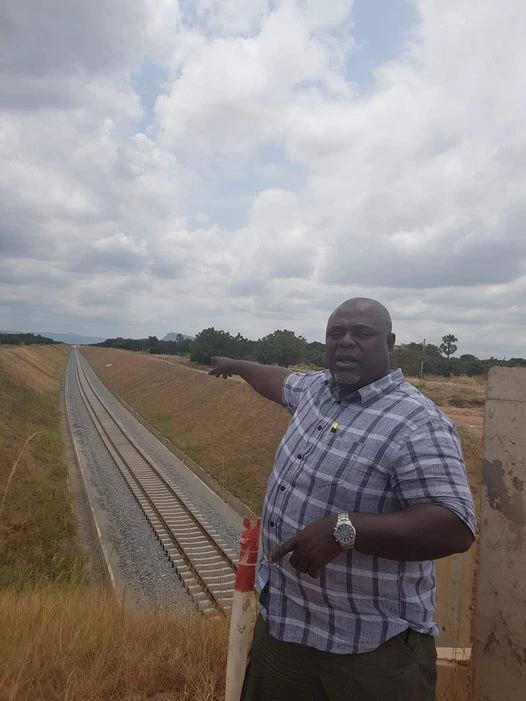 Well, for those who describes him as 'liar' of the railway he talks about, he have physical been in the location and taken picture to prove to Ghanaians that, he is not a 'liar' as some people claim.
If you still doubt, he said that check him and see the railway at his background. Argument done.